Wholesome Therapy
Modern mental health support that caters to you.
About
Rest assured: you are heard, seen, and of utmost importance here
* I do not bill insurance of any kind * Hi! I'm Emily (she/her/hers) and I'm the human behind Wholesome Therapy, my telehealth therapy private practice. I'm a fully licensed in both Washington & West Virginia. I partner with my clients and offer a collaborative approach to navigating hardships- past or present. My therapeutic style is evidence-based and confident, extends hope, a heaping handful of of humor, and fosters a deeper understanding of self. I'm an expert in relationships and guide you as deepen your connection with yourself and with others. Together, let's unpack, unlearn, and embody a way of being that aligns with your true values and desires. If you've been longing for a space where you can feel safe to show up authentically, reach out & let's chat. I feel so honored to do this work everyday and I look forward to walking alongside you!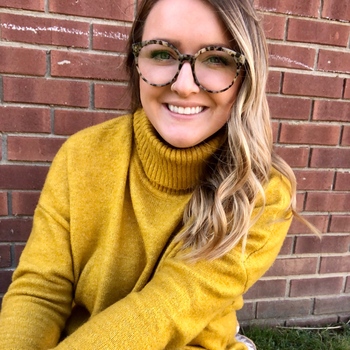 Emily Marriott, Founder/Owner
Licensed Therapist (WA & WV)
Services
helping you address & work with:
ADD/ADHD
Life Transitions
Anxiety
Trauma
Couples Counseling
LGBTQIA+
Relationship Issues
Gender Identity
Women's Issues
Depression
Perfectionism
PTSD
College Mental Health
Millennials
Kink/Diverse Sexualities
Entrepreneurs
People Pleasing
Family Conflict
Approaches
Relational Therapy
Emotionally Focused
Person-Centered
Trauma Focused
Eye Movement Desensitization & Reprocessing Therapy (EMDR)
Compassion Focused
Culturally Sensitive
Attachment-Based
Holistic Therapy
Humanistic Therapy
Psychodynamic Therapy
Fees
Individual Intake Session (60 min.): $225
Individual Session after Intake (50 min): $180
Couples Intake Session (60 min.): $265
Couples Session after Intake (50 min.): $220
Testimonials
"Emily is not only professional and knowledgeable, but also so humble and kind. She really sees her clients and meets them where they're at. Most importantly, she has a way of creating a safe place to explore vulnerabilities."

Dr. Kristen Casey, Psychologist, PsyD
"Emily is a wonderful and caring therapist. She does everything in her power to help you understand and digest the nature of your struggles. My sessions felt very productive, even when I did not necessarily come with anything in particular to talk about."

Former Client
"I saw Emily for over a year & made great strides with her. She always seemed to understand what I was going through and was able to help guide through it. I completely trust her & enjoyed our work. Highly recommend her to anyone seeking an amazing therapist."

Former Client